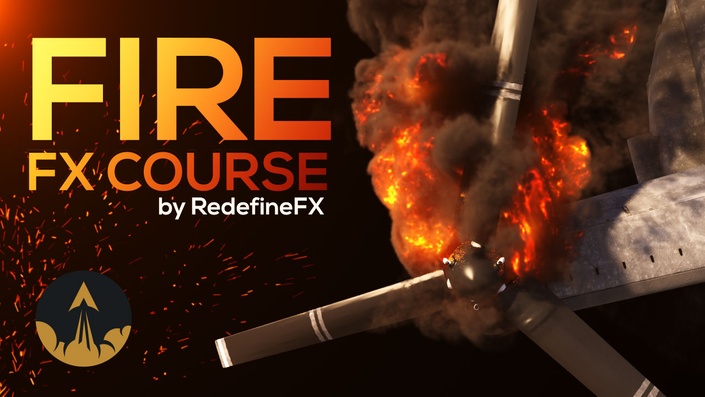 Phoenix Fire & Smoke FX Course by RedefineFX
Upgrade your visual effects skillset with realistic simulations of fire, smoke, & explosions
Watch Trailer
LEARN HOW TO SET ANYTHING IN 3D ON FIRE
Gain complete understanding of every Phoenix FD fire & smoke simulation parameter
Learn from a Phoenix FD Certified Trainer
Master the software used on shows such as Game of Thrones
Understand the difference between temperature-based and fuel-based burning
Control the look, movement, and scale through massive vorticity and other settings
Setup variety of effects from small scale to mid-scale to massive
Add dust to tyFlow Destruction Setups
Use particles to drive smoke and fire emission
Combine liquid and fire simulations together for unique visuals (pouring gasoline on fire)
Create a realistic fire shader using the Volumetric Rendering Settings
Use helpers such as Wind, Plain force, Turbulence, Body Force, Vortex force and others to influence the simulation
Use textures for gradual burning effects
Learn through fun project-based lessons
Walk away with complete confidence to setup just about any fire effect imaginable
SETUP ALL OF THE BELOW FX STEP-BY-STEP

And master Phoenix FD's fluid simulation capabilities along the way
---
#1 Osprey Engine Fire (Inspired by Transformers 3)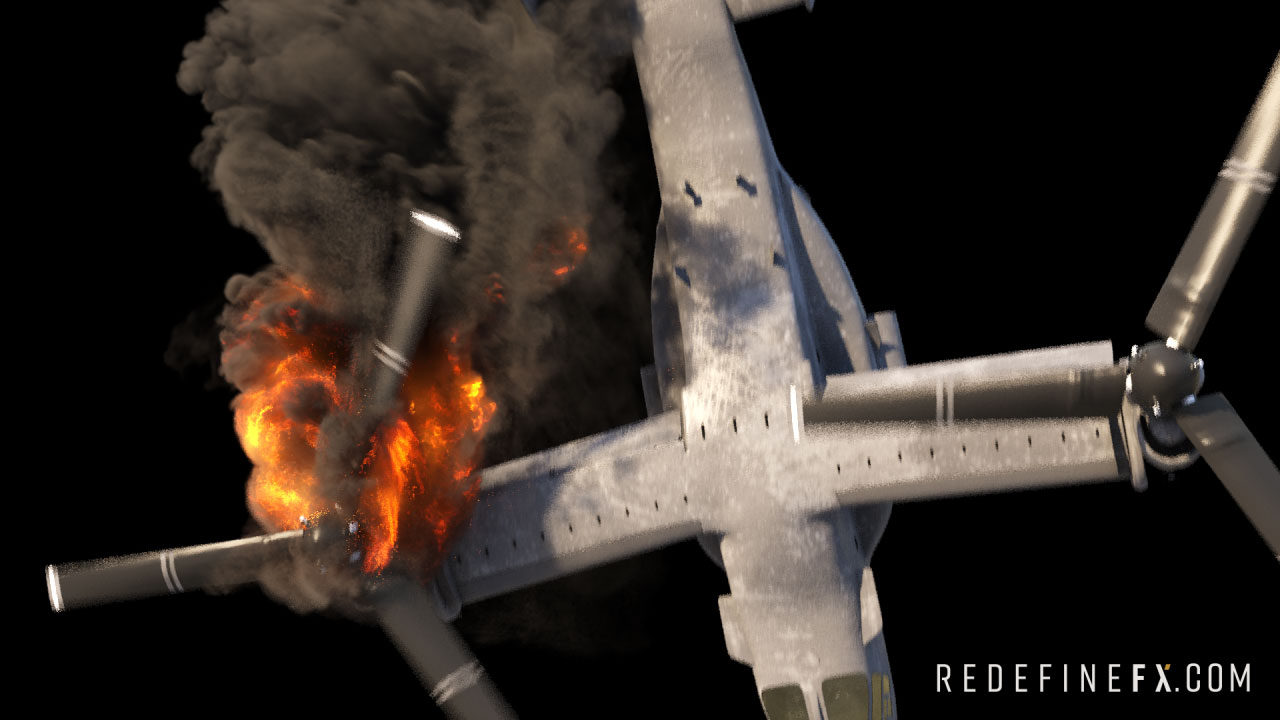 #2 Car Burning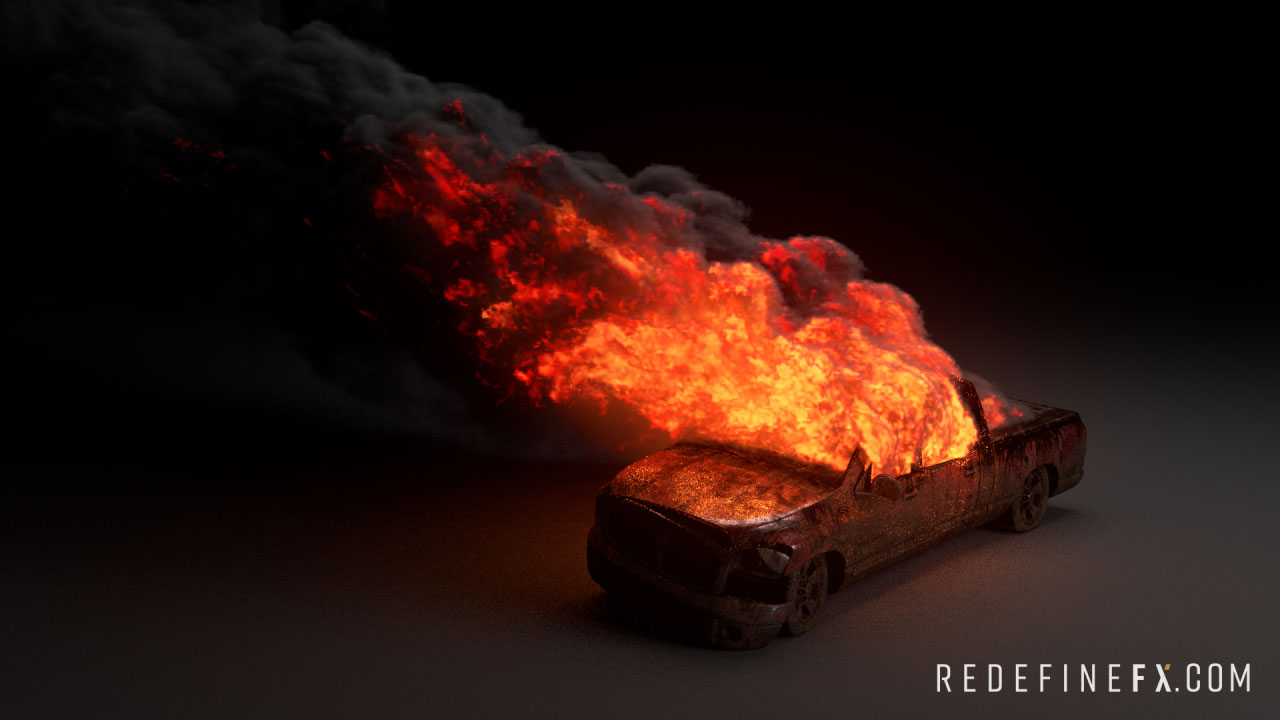 #3 Building Collapse (tyFlow + Phoenix FD)

Destroy a building with tyFlow, then add large scale dust to the falling pieces. Only emit smoke on fractured faces. Only emit smoke if the pieces are falling faster than a certain speed.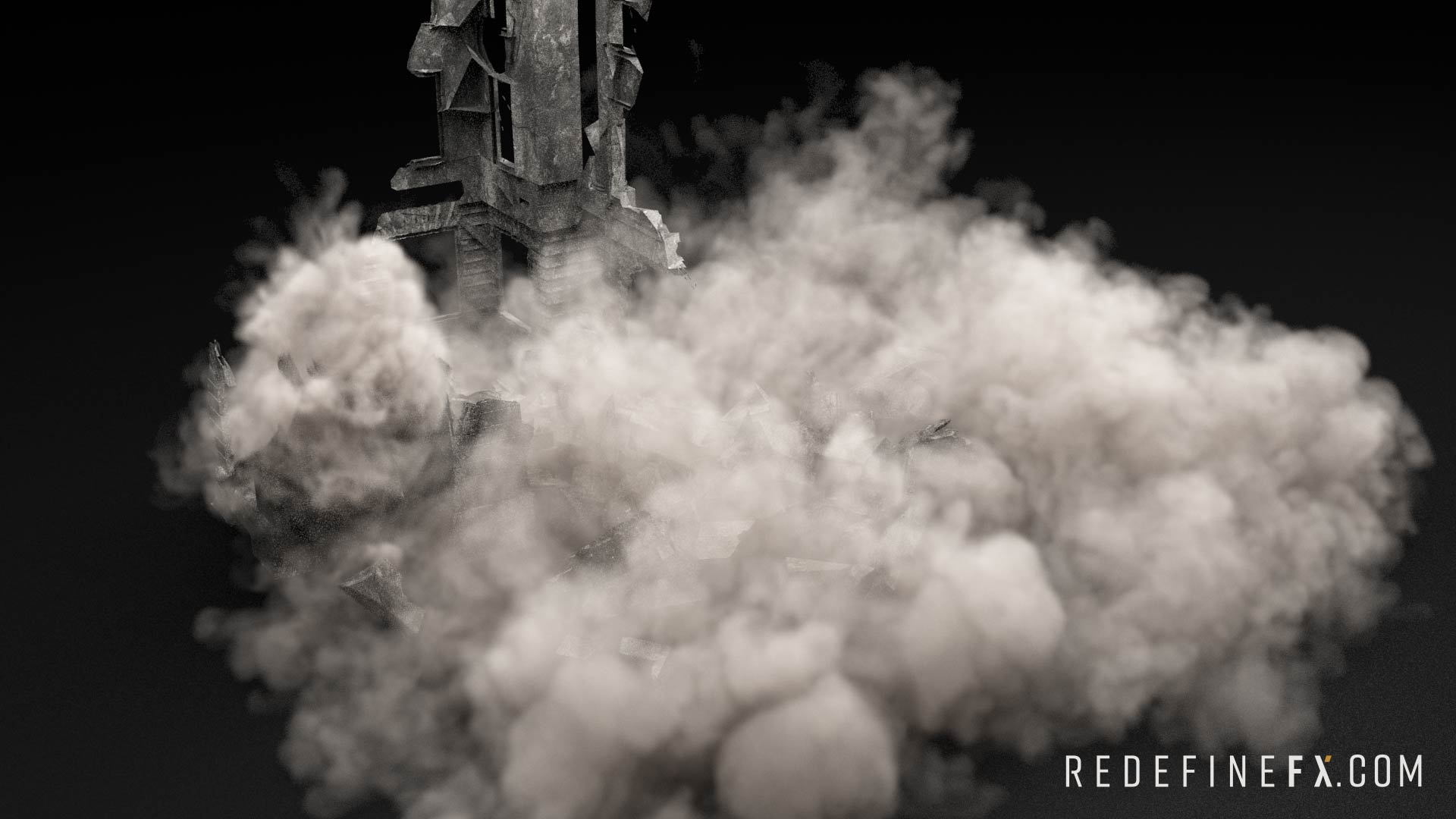 #4 Gasoline Flamethrower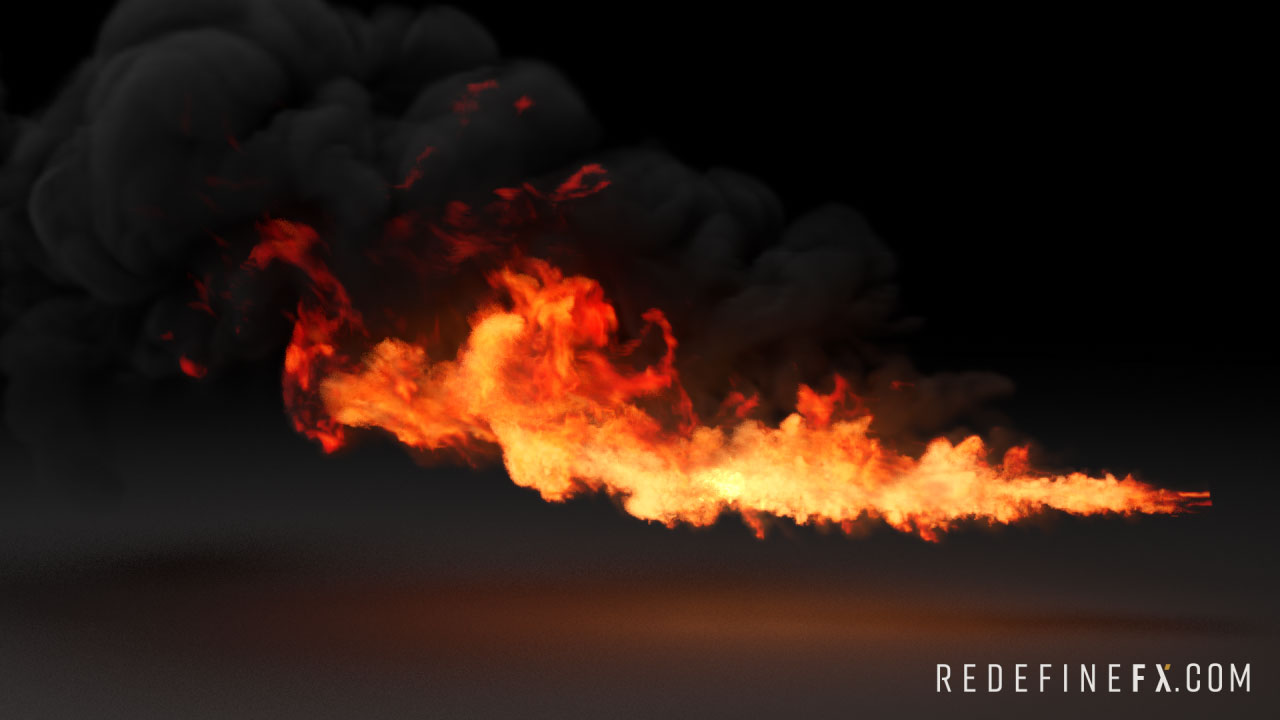 #5 Tank Firing with Ground Dust Shockwave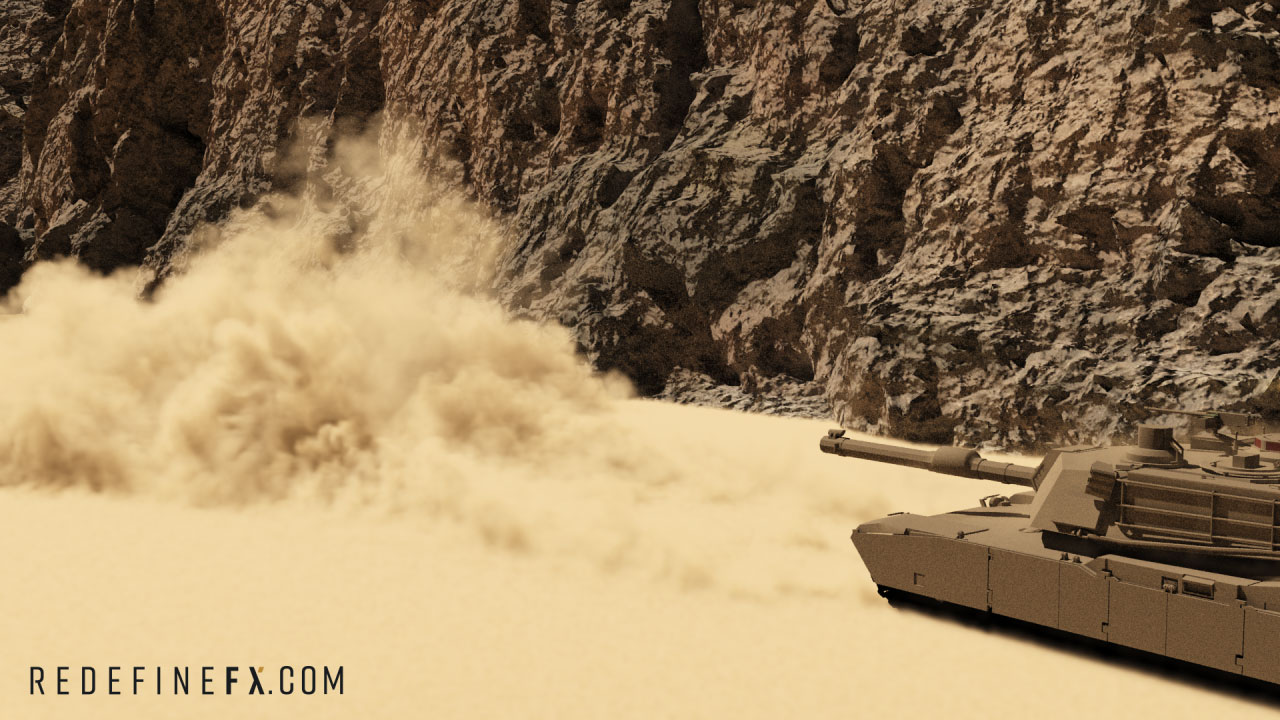 #6 Fuel-Based Explosion + Wavelet Turbulence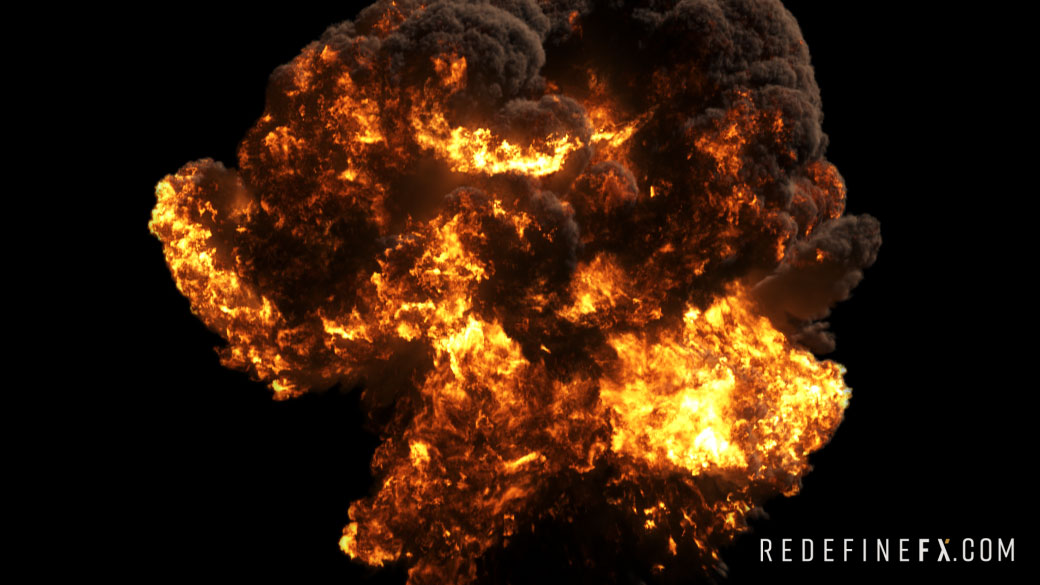 #7 Drift & Burnout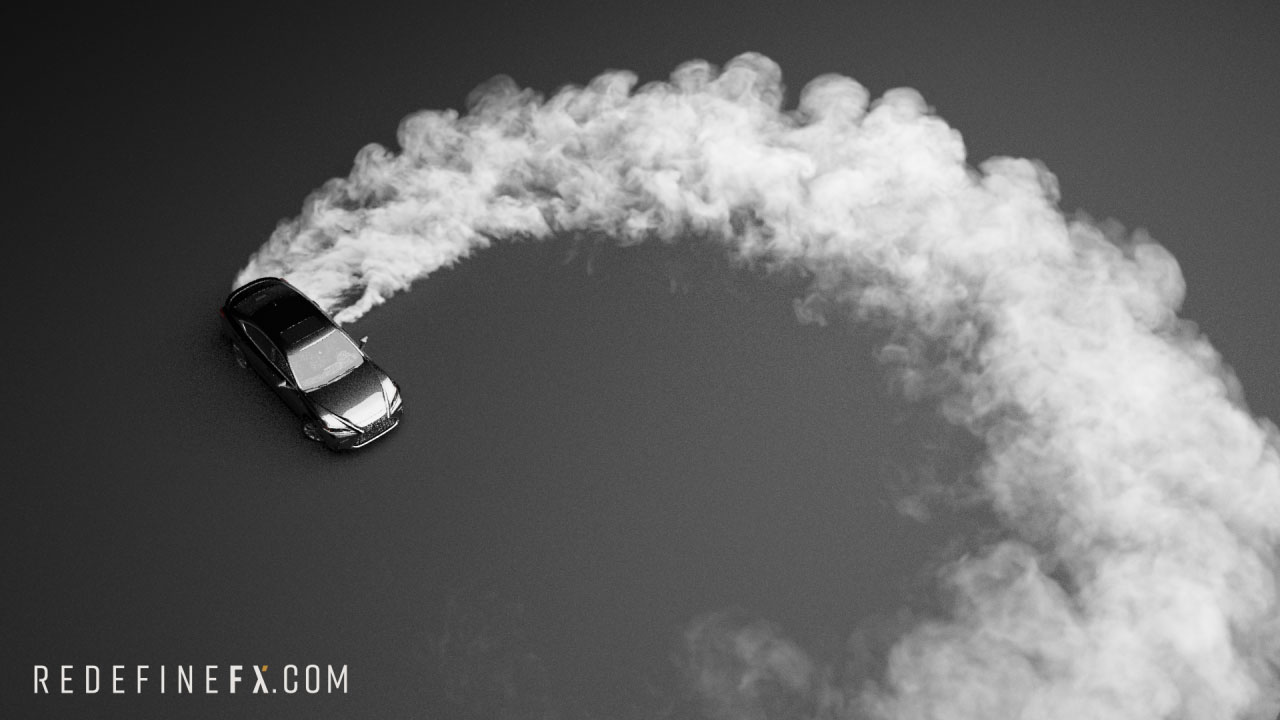 #8 Fire Tornado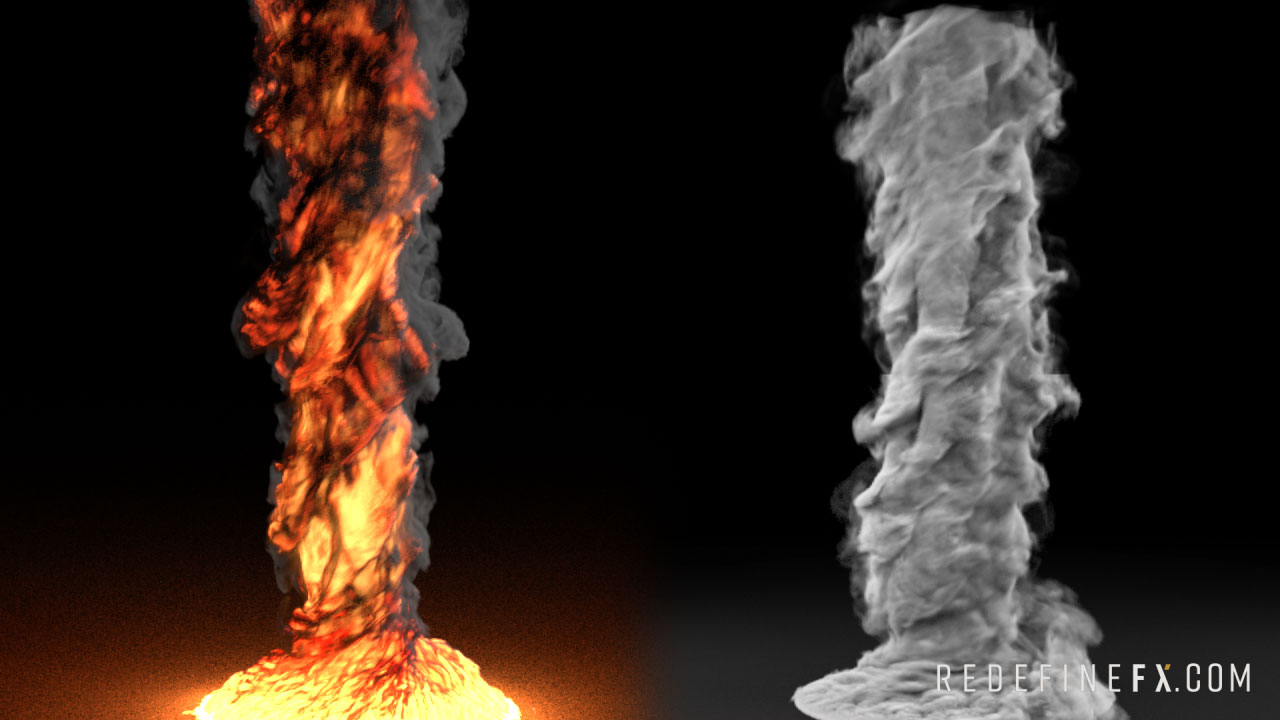 #9 Large Scale Smoke (Volcano)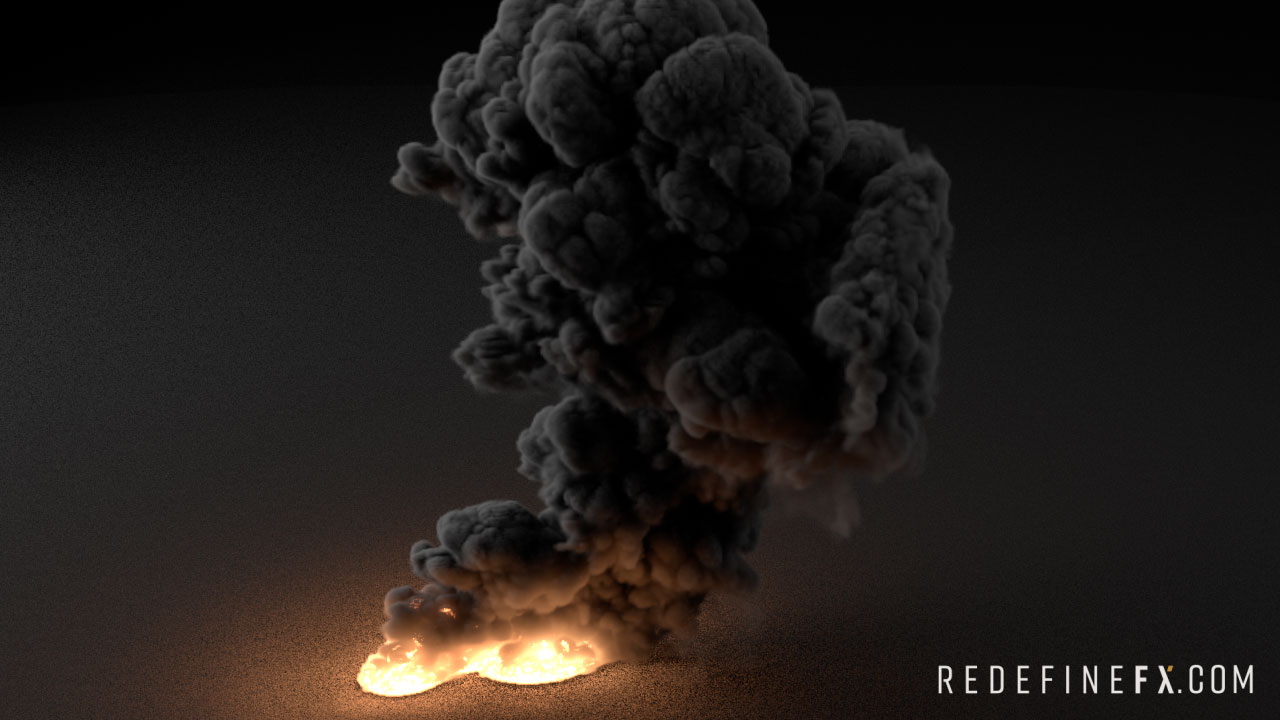 #10 Pouring Burning Liquid (Inspired by Resident Evil)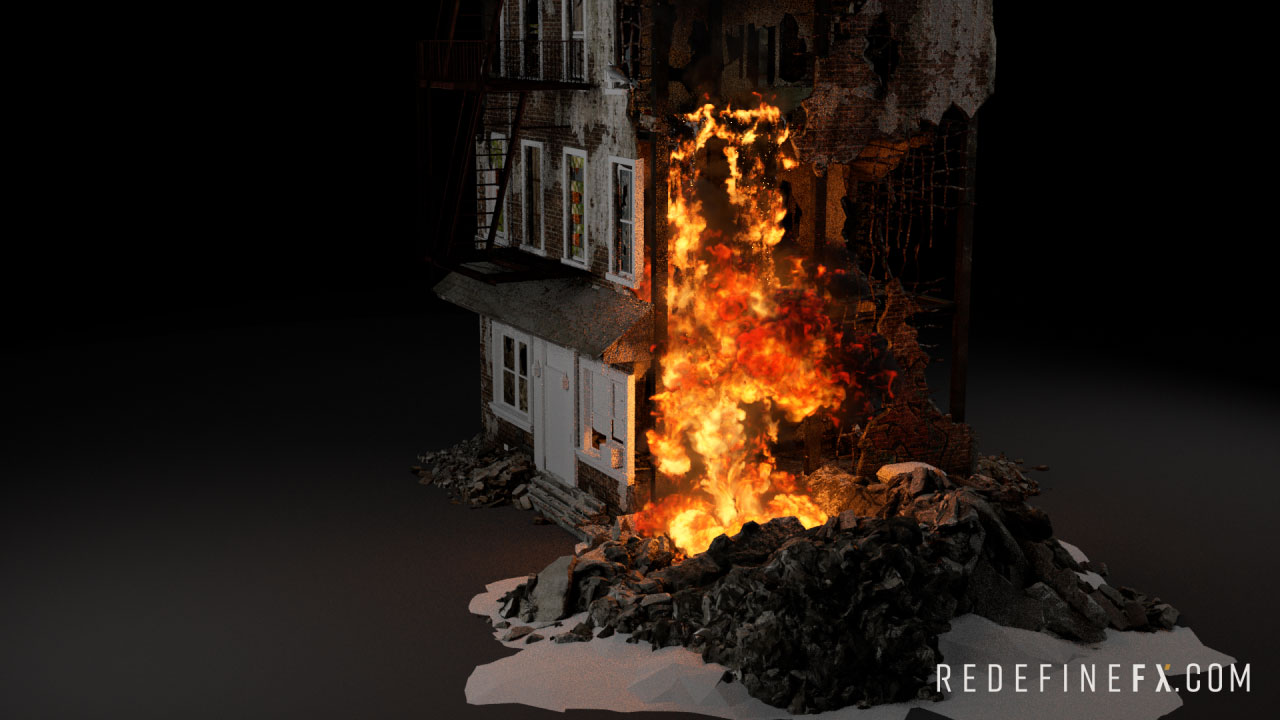 #11 Small Scale Fire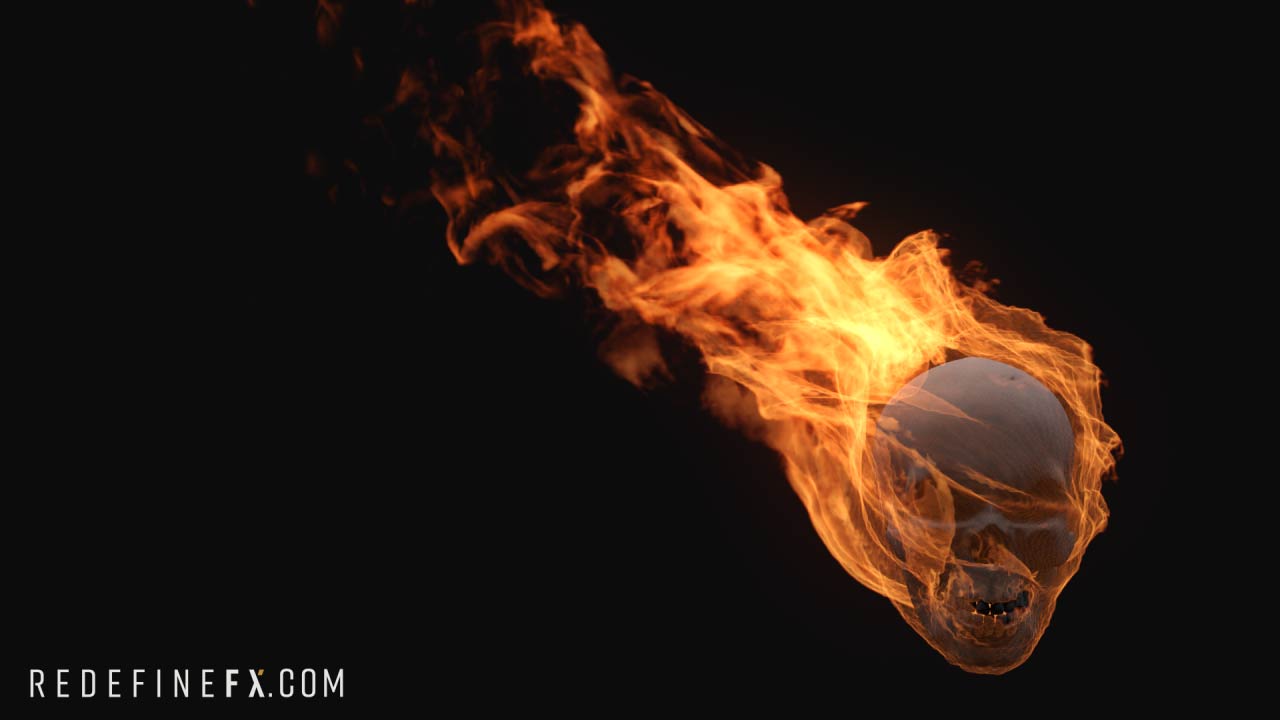 #12 Vertex Paint - Detailed Small Scale Fire Only in Specified Areas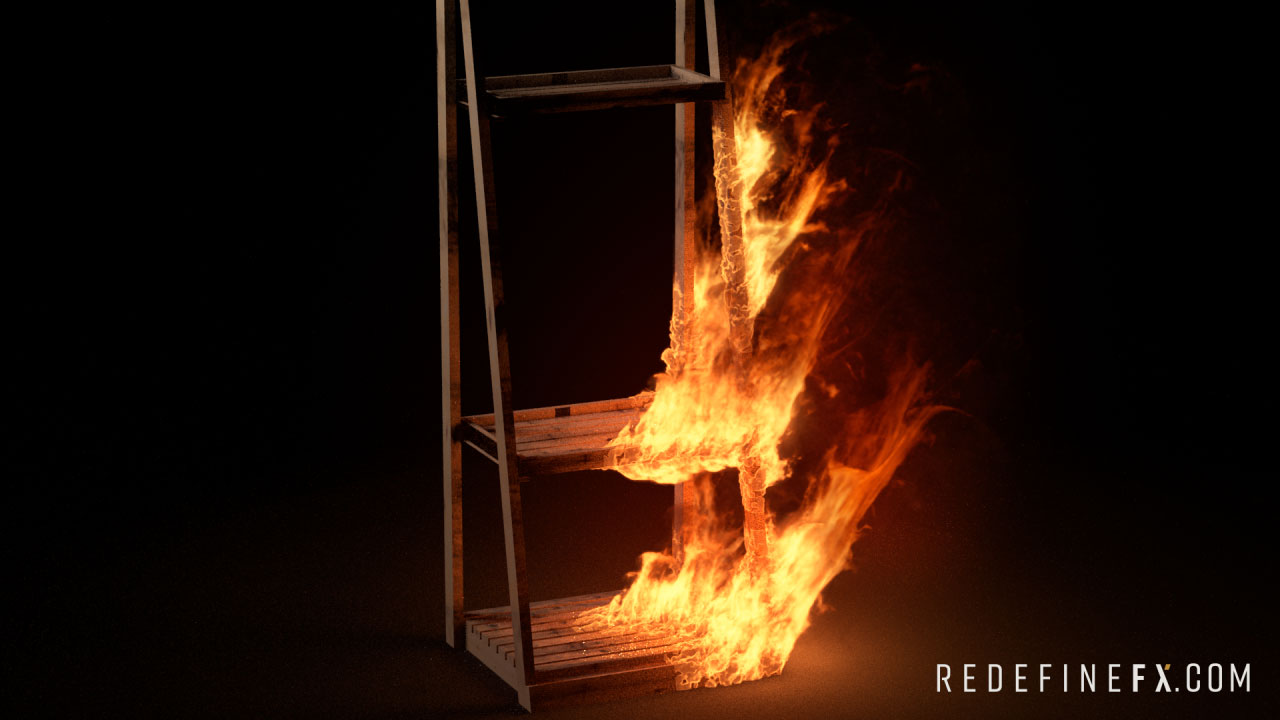 #13 Dirt Explosion with RGB Smoke Mixing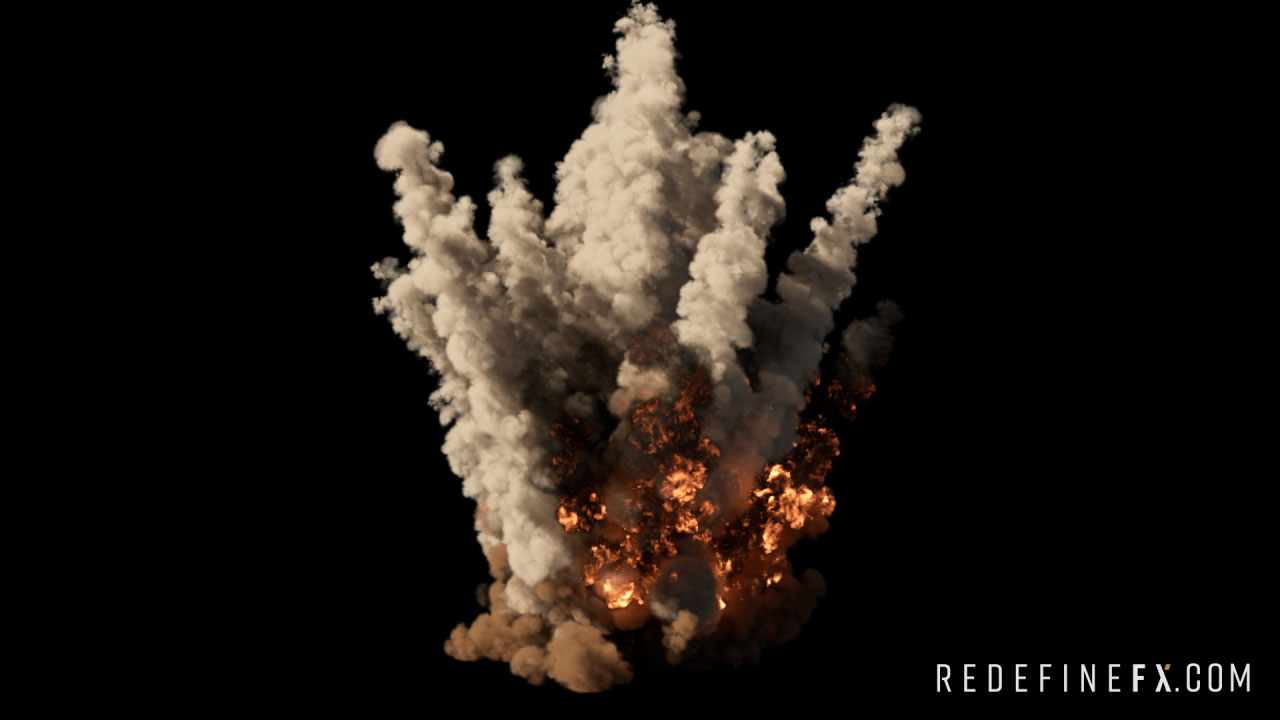 #14 Heavy Smoke (Dry Ice etc.)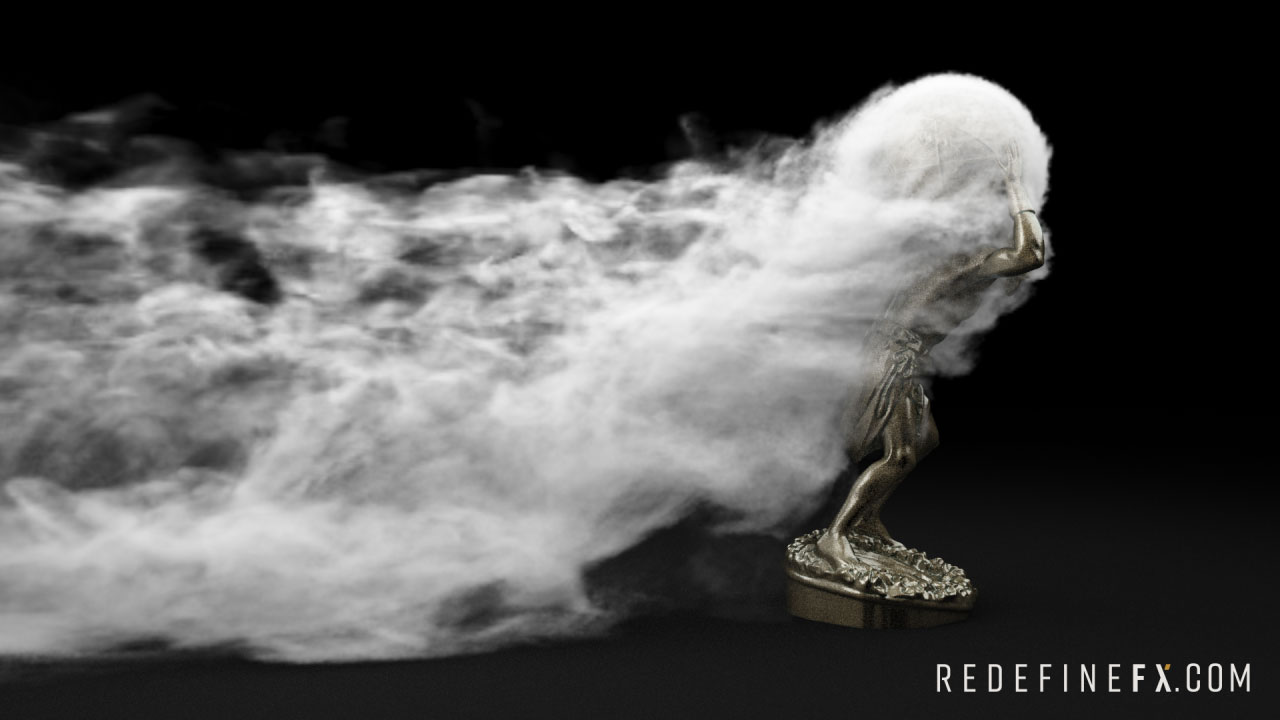 #15 Large Scale Smoke Shockwave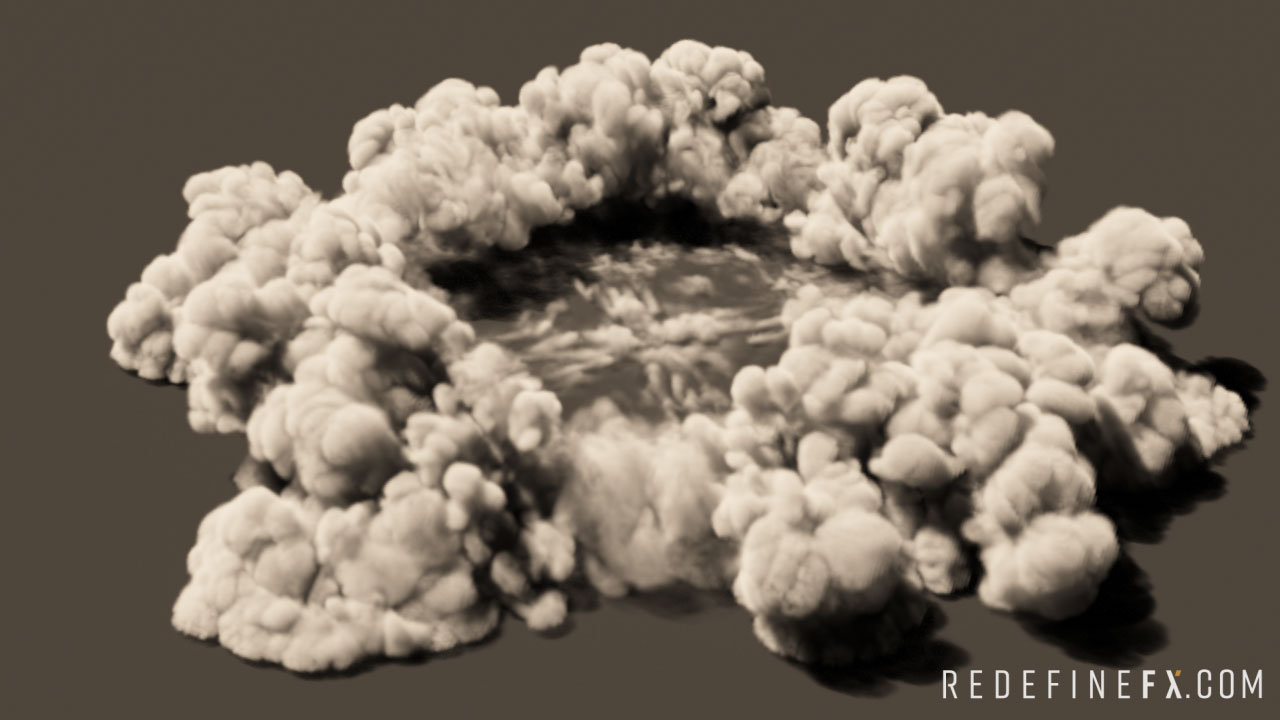 #16 Missile rail

#17 Cigarette Smoke with Drag Particles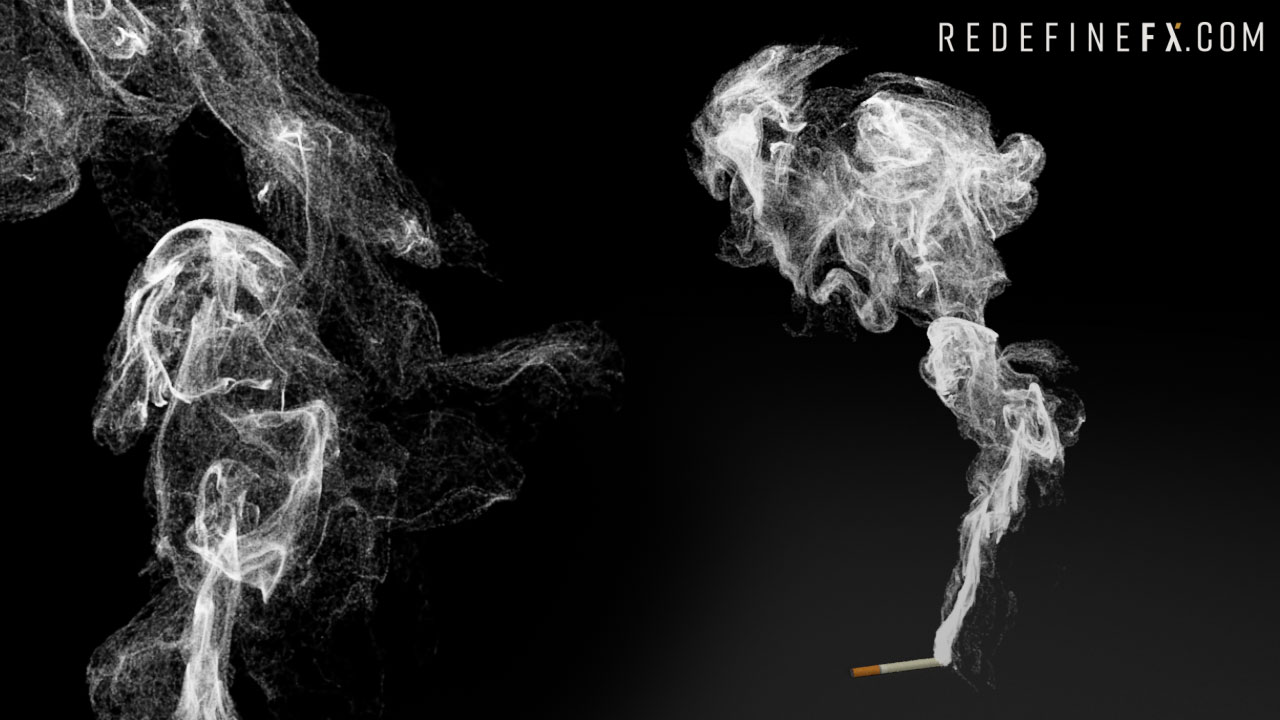 #18 Smoke Path Follow + RGB Color Mixing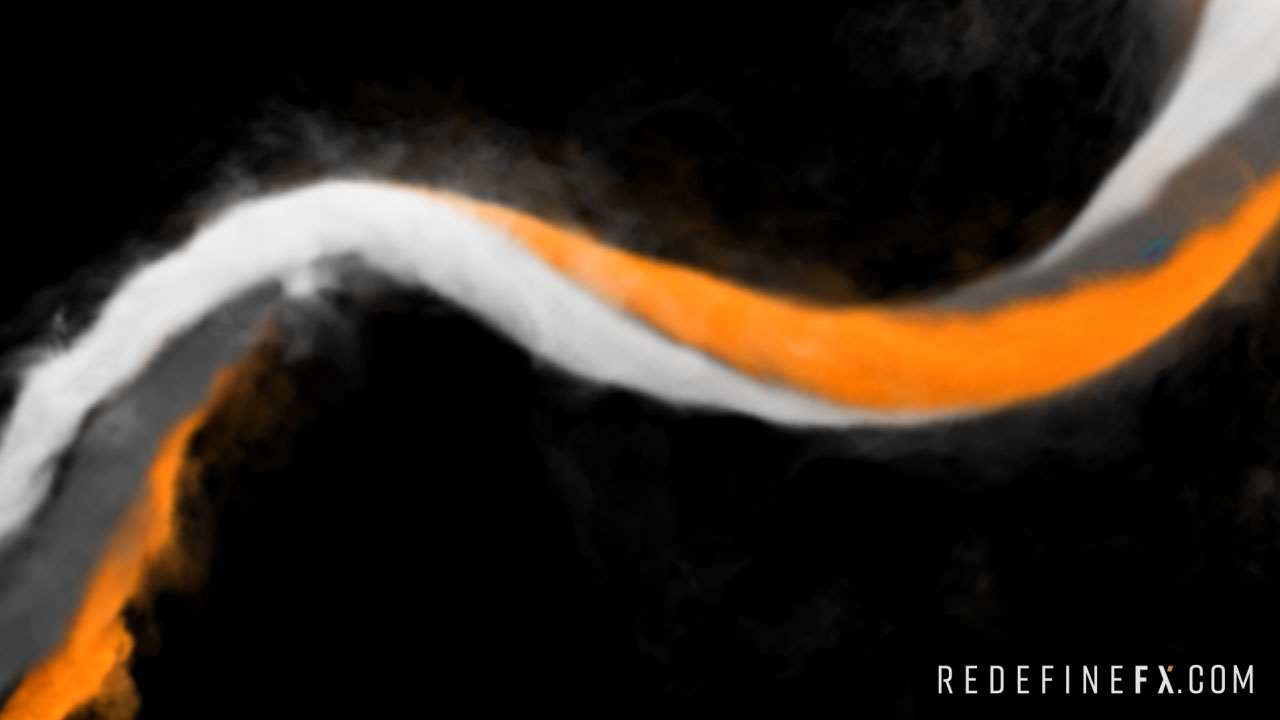 #19 Colored Smoke "Powder" Explosion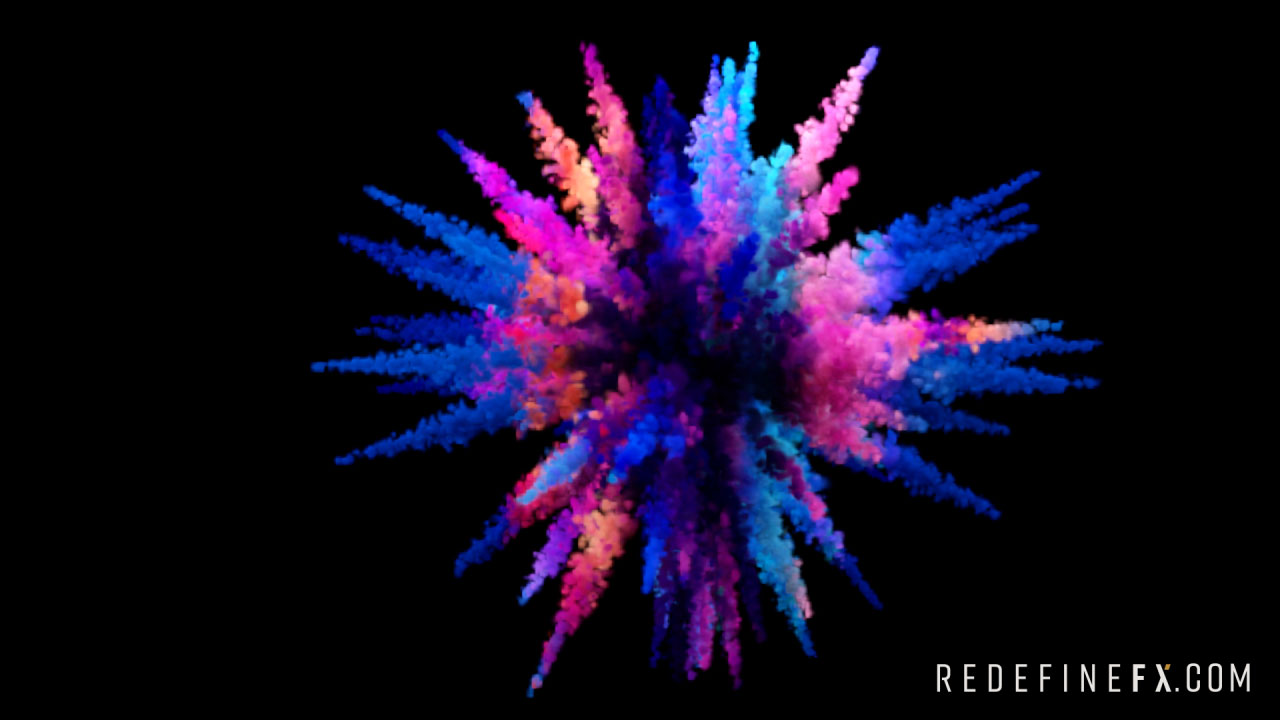 #20 Fire Ring Shockwave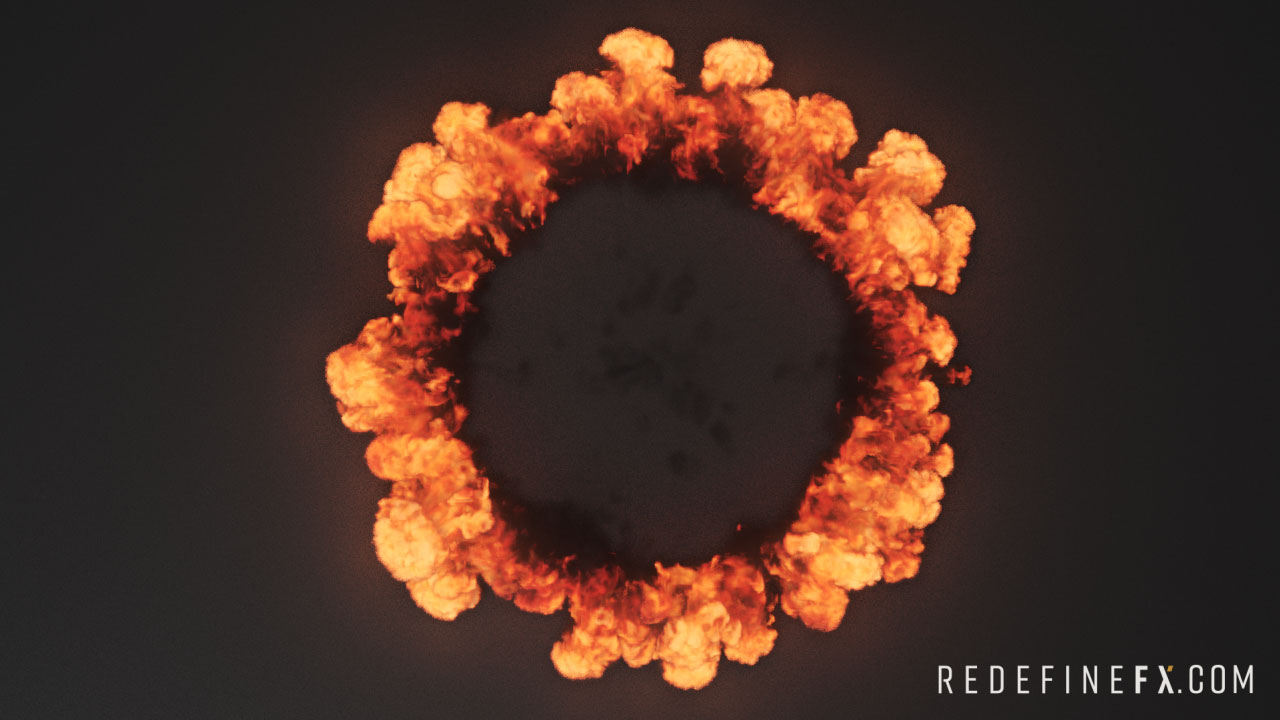 #21 Volumetric Clouds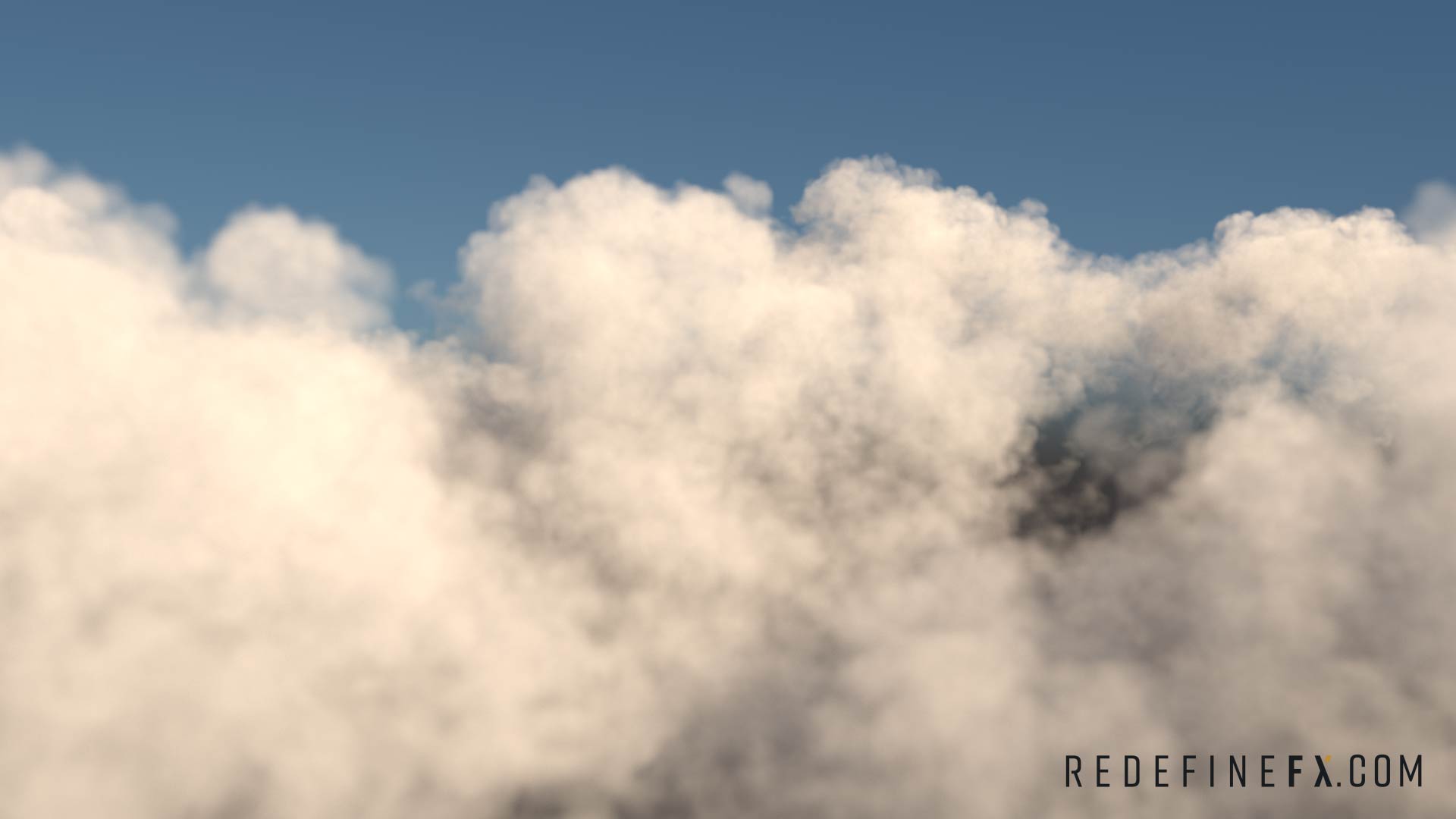 #22 Nuclear Blast Shockwave

Simply adding a strong wind force will not cut it as far as producing a short strong blast of energy that will push the dust off the bus. Instead, a bit more intricate setup using Phoenix FD's tools is needed.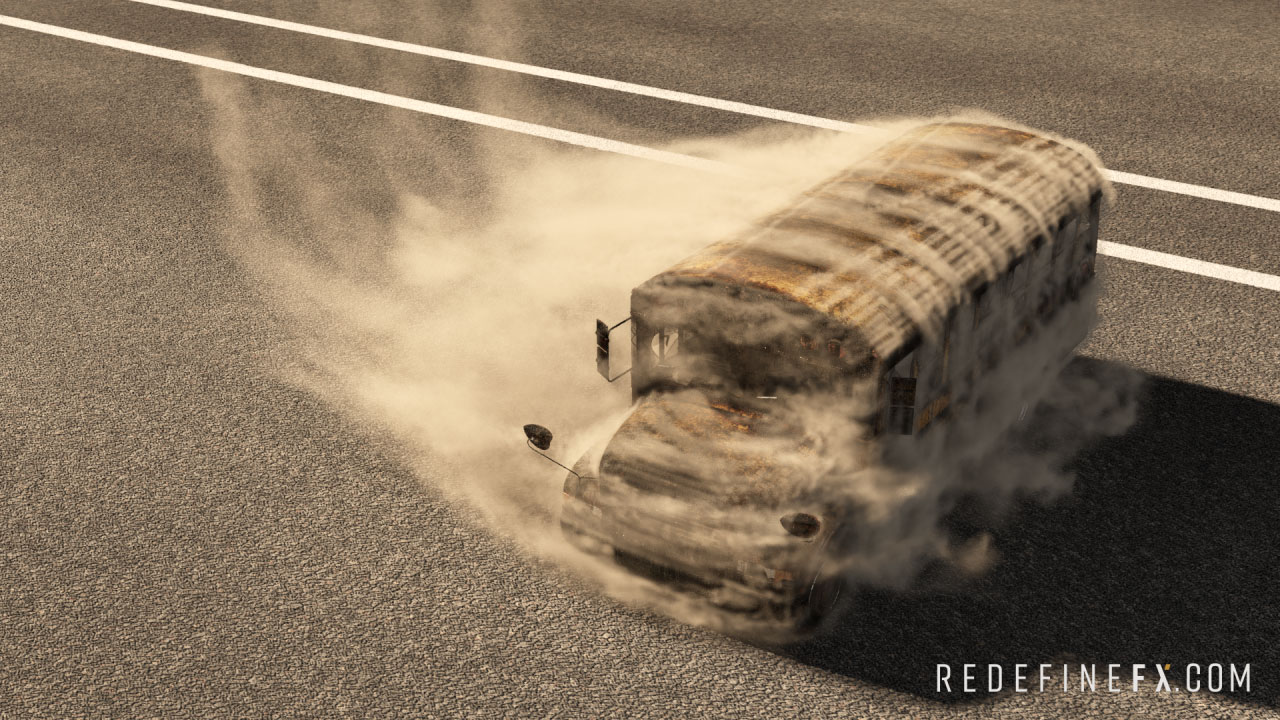 #23 Advanced Rotor Wash

Anybody a fan of the new Top Gun trailer? In this bonus lesson, you'll learn how to setup a rolling rotor wash dust wave inspired by the film. The dust interacts with the ship, so as the ship flies through, it creates a symmetrical dust wave. This is also setup in a way where the farther the ship is from the ground, the less dust is picked up.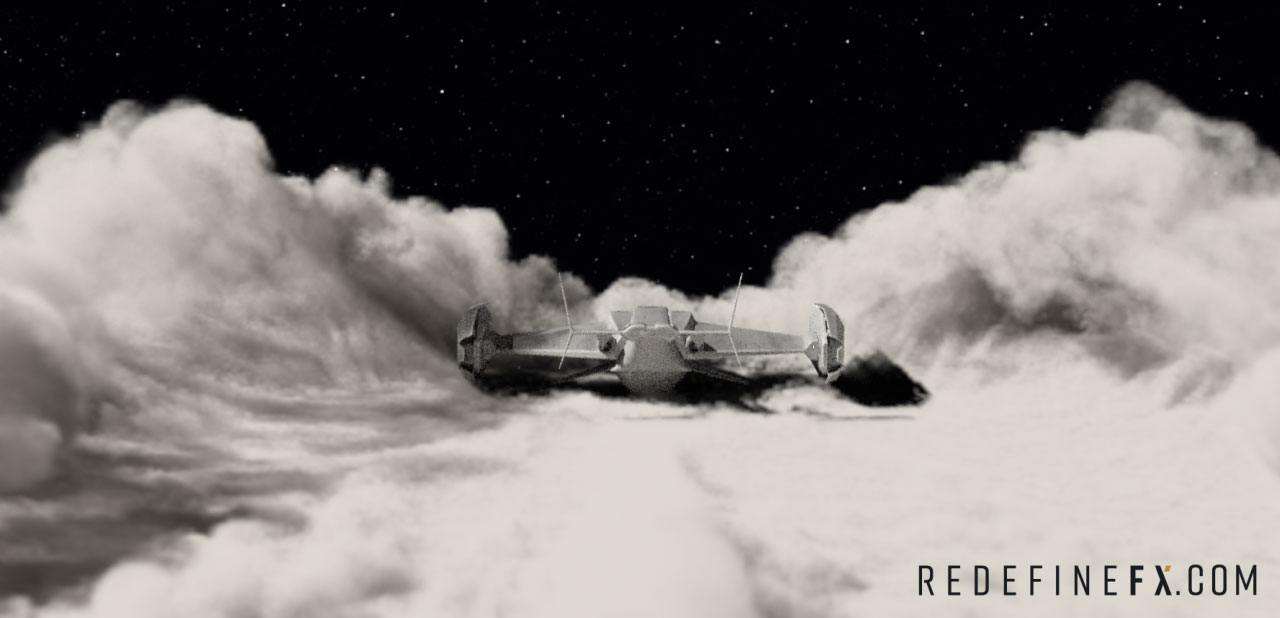 CV-22 Osprey High-Poly 3D Model Included

I modeled this myself a few years ago as a passion project and to get better at modeling at the time. It's a very nice model that I've used in tons of projects. I'm giving it away with this course. These sell on Turbosquid for $80+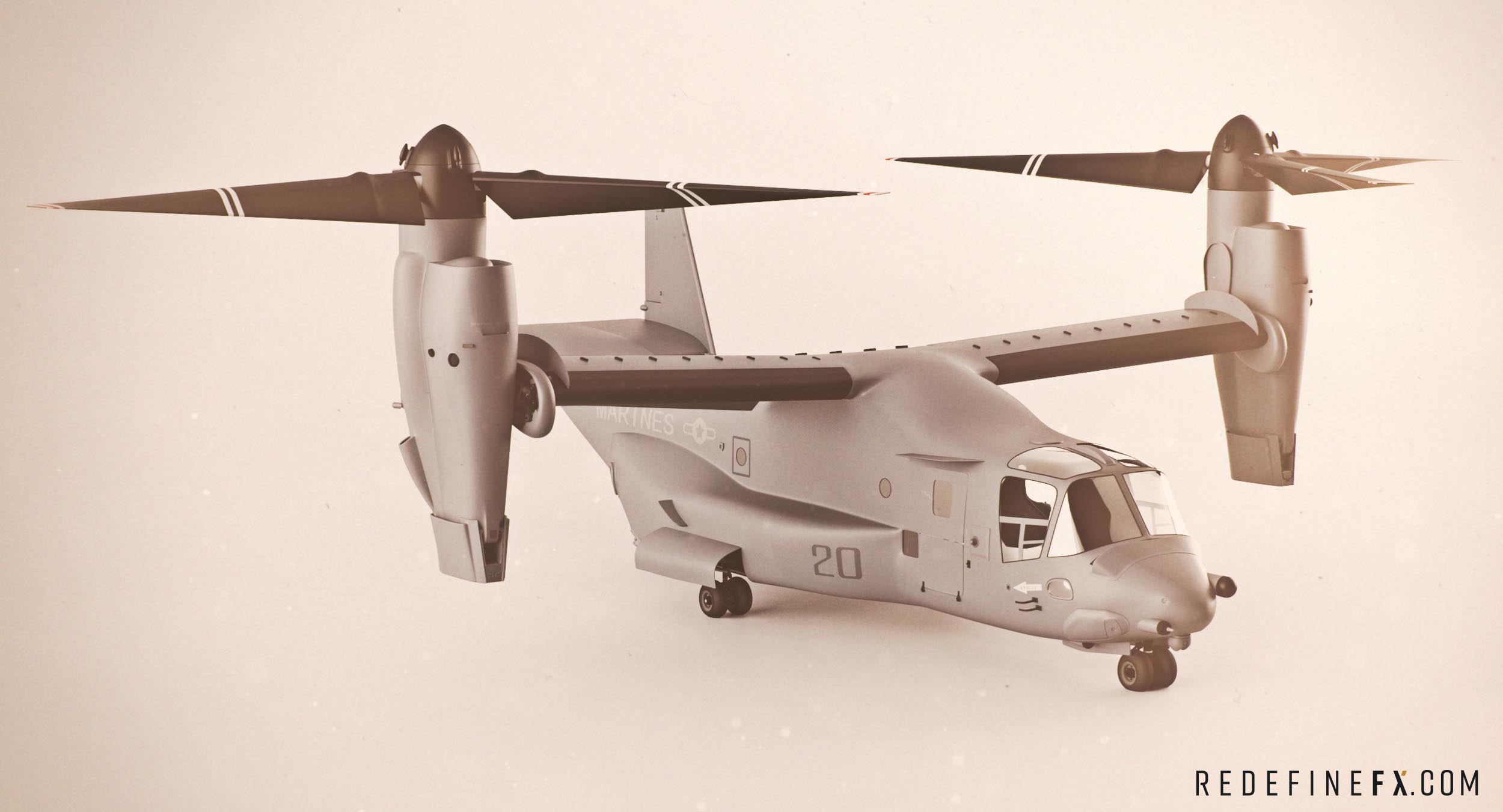 A resource you can trust, RedefineFX is a Chaos Group Authorized Training Center

Your Instructor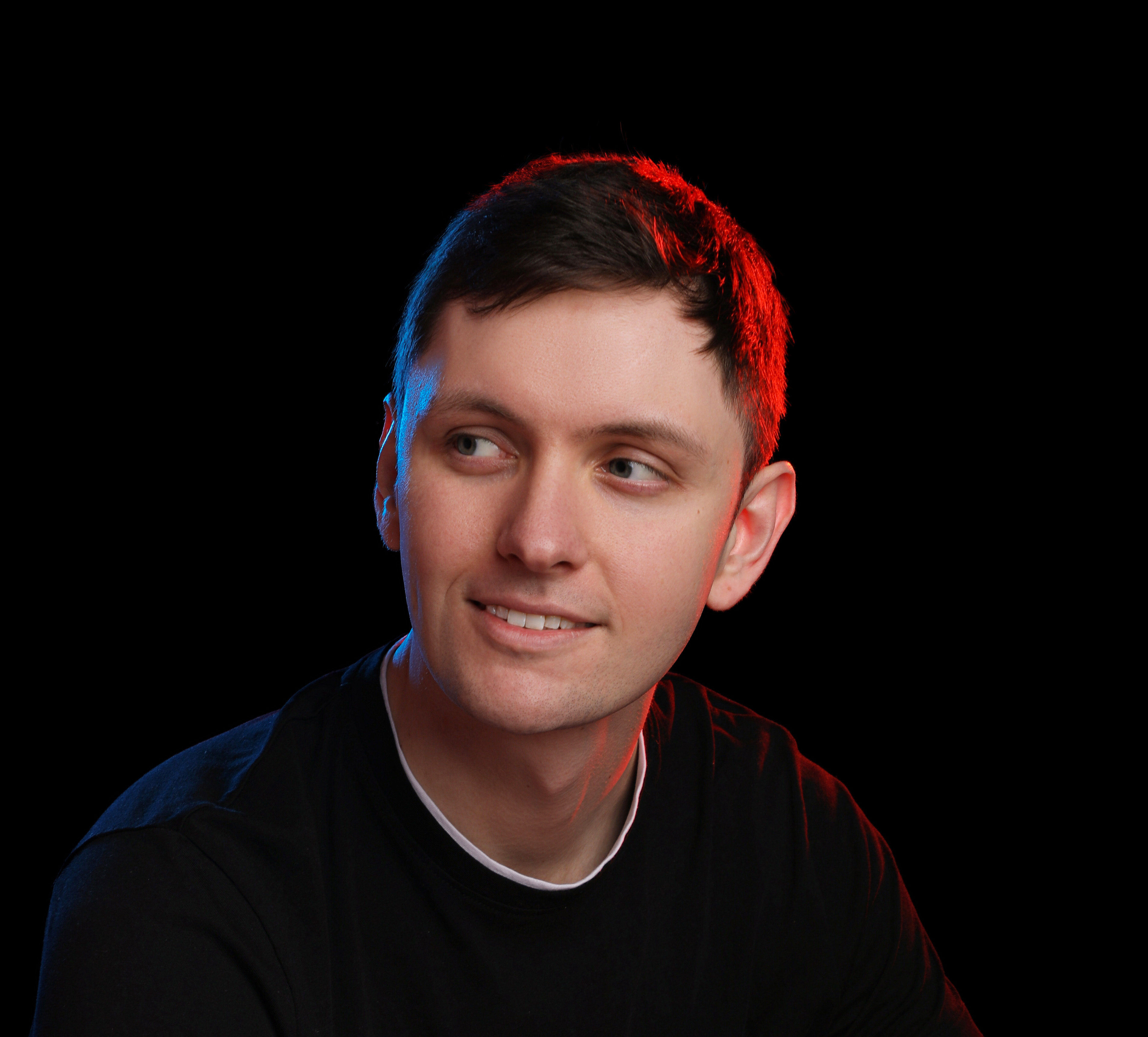 Founder of RedefineFX teaching VFX to 50K subscribers
Official Judge in The Rookie Awards 2023
Autodesk Excellence Award Winner 2022
First ever Chaos Phoenix Certified Instructor
Recent projects include: Dell, Hershey
Autodesk AREA Member of the Month 2022
Freelance 3D Artist (120+ clients served over 6 years)
Winner of Cebas VFX Challenge (2016)
Jury Prize for Best Trailer Award – Downtown Los Angeles Film Festival 2016
Winner – Best Short Action Film – Hollywood Boulevard Film Festival 2016
40 lessons

learn from a Phoenix FD Certified Trainer

project files included

master fire & smoke

attract exciting & well paid work

real-wold use includes motion pictures & TV shows

music videos & concert visuals

commercials & archviz

stock FX elements & much more
Bonus Quick Tip #1: Wetmap Burning
With this technique, you can spray burning gasoline onto your objects and set them on fire based on where the liquid hits.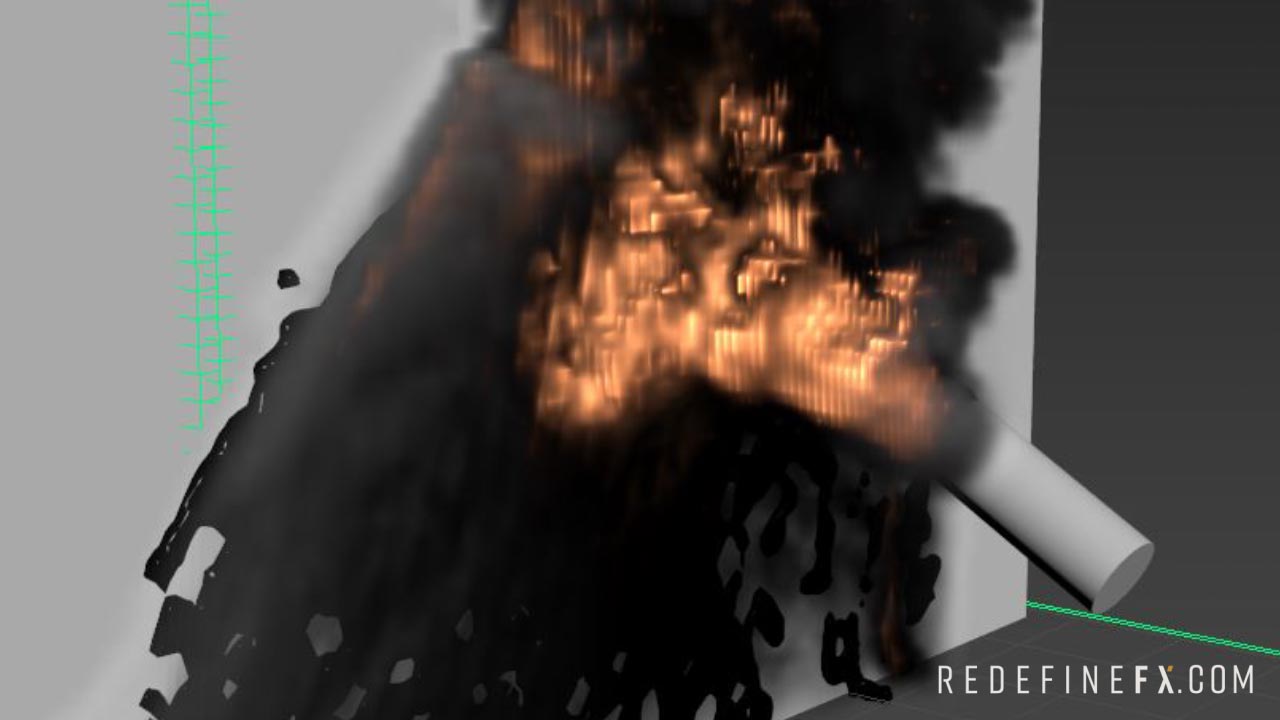 Bonus Quick Tip #2: Smoke Emission Based on Distance
Emit smoke based on how far an object is from another object (for example helicopter above ground etc.)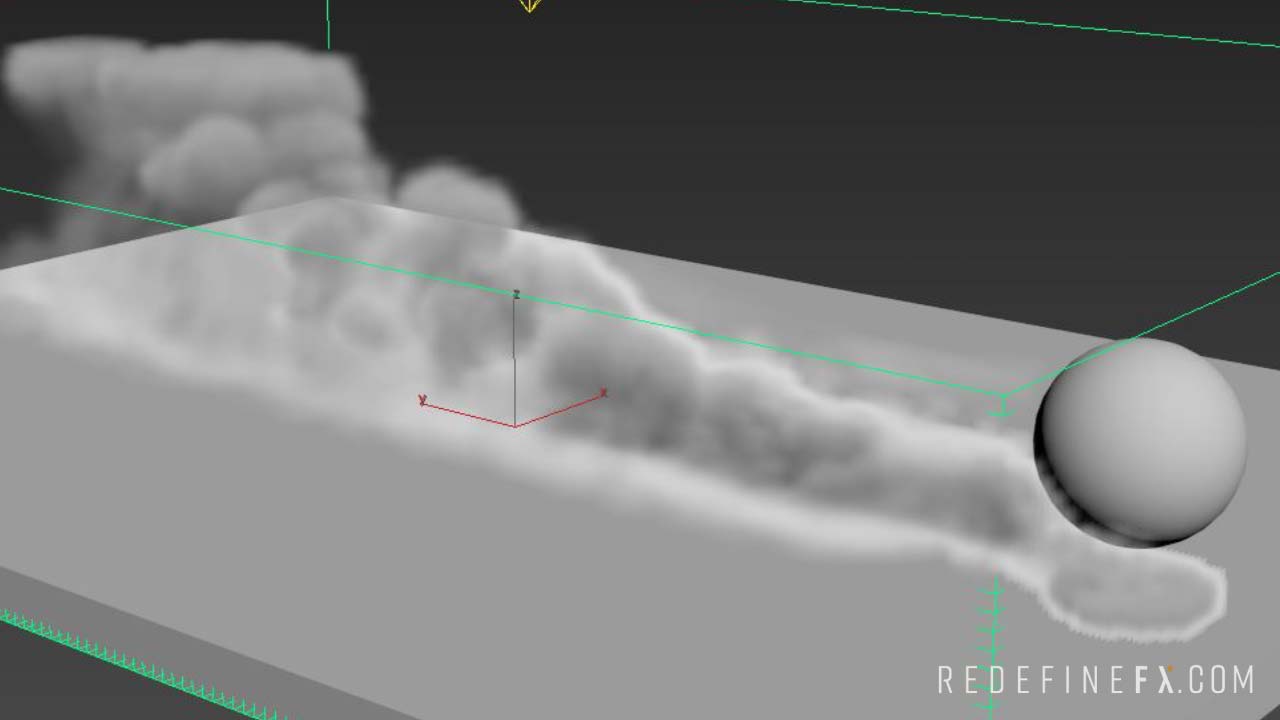 Bonus Quick Tip #3: Gradual Path Burning
A much requested tutorial, this quick tip will teach you how to make a fire spread down a pre-defined path.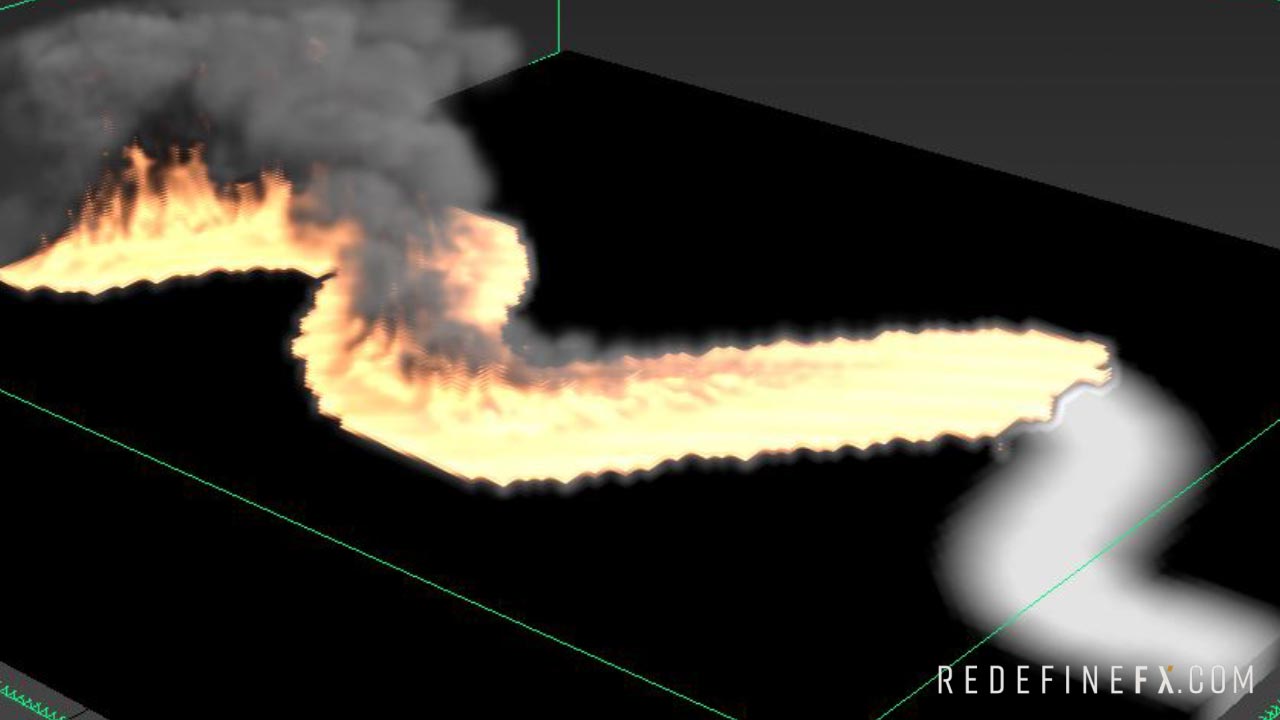 Bonus Quick Tip #4: Displace Frozen Smoke
Popularized on Instagram, start your simulation with smoke already present & ready for an object to go through it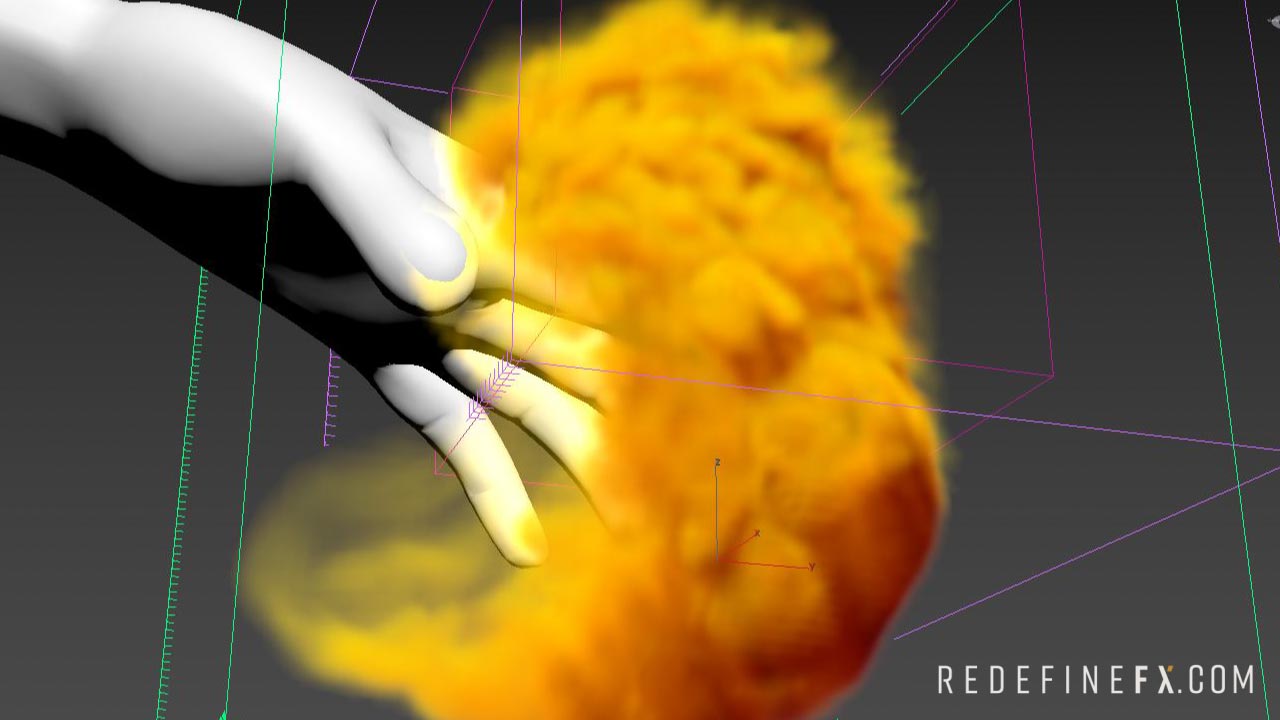 Frequently Asked Questions
When does the course start and finish?
This is a completely self-paced online course - you decide when you start and when you finish.
How long do I have access to the course?
How does lifetime access sound? After enrolling, you have unlimited access to this course for as long as you like - across any and all devices you own.
I haven't upgraded to Phoenix FD 4 yet, can I still follow?
Great question. The answer is YES, this entire course is backwards compatible all the way to Phoenix FD 3.0 - just be aware that older versions might produce slightly different looking results.
Do I need a high-end PC to make these effects?
Contrary to popular belief, you don't need a high-end PC to run FX simulations. A standard quad core machine with at least 16GB ram will be sufficient.
Are the project files included?
Yes. All of the project files are included so you can just open the file and look at my settings if at any point you're stuck. Or you can just straight up use them for commercial work. All good with me.
Are the 3D models included?
The Osprey model is included (because I modeled it myself), but I'm not allowed to resell the other 3D models, so the project files will contain a dummy object that you need to replace with your own model.
I use Maya, can I still follow?
Phoenix FD is available for both Maya and 3Ds Max. While this course is entirely 3Ds Max based, the general techniques and settings remain the same for both versions, and you can still follow in Maya.
What software do I need?
3Ds Max (free trial available), Phoenix FD (free trial available) and Vray (free trial available)
I'm completely new to all this, can I still follow?
Yes! This course is beginner friendly but also introduces advanced techniques.
Do I get a Certificate?
Yes! Upon completion of all lessons, you will automatically receive a unique Certificate of Completion.
Can I get an Invoice? (for my boss, taxes etc.)
Yes. You will automatically receive a receipt upon enrolling. If not, please email us through Teachable and we'll send it to you.
Can I watch this on my phone?
Yes. Just download the Teachable app.
Can I pay with PayPal / Apple Pay?
Yes and Yes.
Look at the sheer AMOUNT of examples and lessons in this course. I have left no stone unturned in the pursuit to make this the only course on this topic you'll ever need to take. Just a few lessons in, you'll feel comfortable in setting up a variety of fire effects, and your mind will be full of ideas for cool shots you can now create with these new skills. Taking this course is a gift to yourself that will just keep on giving, and giving, and giving. I can't wait to see what you create! See you inside the course. - Jesse